Unfortunately, it is impossible. But there is an easier way


1. You can create a new vehicle based on an existing one with all active routes and prices, by clicking on the "Clone the vehicle with prices" button:

Then edit the clone of car (name, photo, year of manufacture and etc) and the prices on the routes by clicking on the "Up/down all prices at the vehicle" and add more OR less percentage:


Or manually on the routes list






2. You can add a new route from the new transport hub to an existing car



Carefully fill in all required fields and create all clones of the possible routes from the transport hub




Then you can put down the prices for all routes using Wizard or manually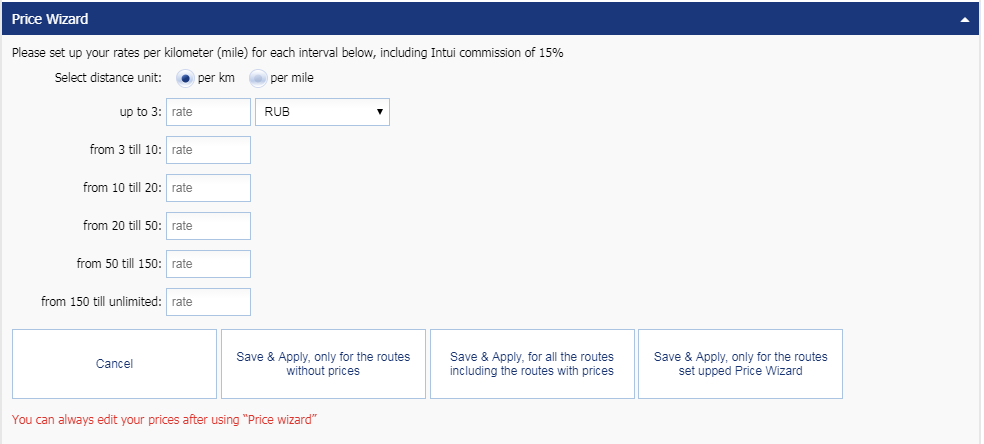 If you didn't find relevant routes, please, download the following table, fill it and send to us at TransferPartner@intui.su. And we will add your routes to our catalog.